New Viides Askel t-shirt is here!
Artwork by Vesa-Antti Puumalainen. The design is from "Demonien kuutio" (Demons' cube) by Johannes Nefastos. "Demonien kuutio" is included in the book Kirjoituksia magiasta (Writings on Magic) published by Viides Askel in 2014.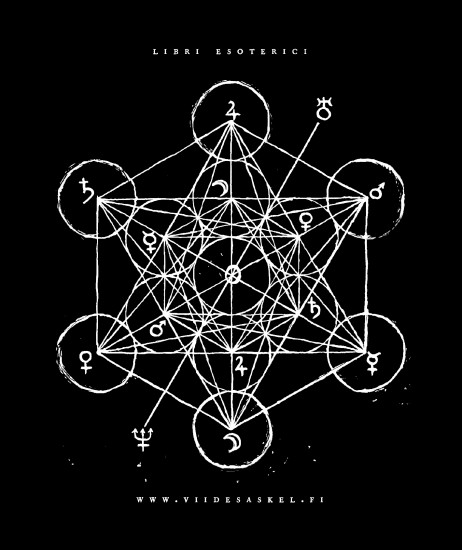 Fruit of the Loom valueweight t-shirt (100 % cotton), white print (front) on black t-shirt.
Available sizes: S, M, L, XL & XXL, and in ladyfit S, M & L.
Price: 15 euros + postage.